Today, I read dailyfx news and I see excellent picture "Investor Mind" where we can see very very often problem in forex trading.
Read this :
"It is usually at the moment when retail traders have finally given up that we find that a trend will often reverse in the direction that they had hoped for. We call this the "of course" moment, because at that moment, just after they have exited the position for a large loss, the market turns around and aggressively trades in the direction they had hoped for. The retail trader is left with nothing else to say buy "of course" …"now the trade finally goes my way." "
So see picture and "of course" moment :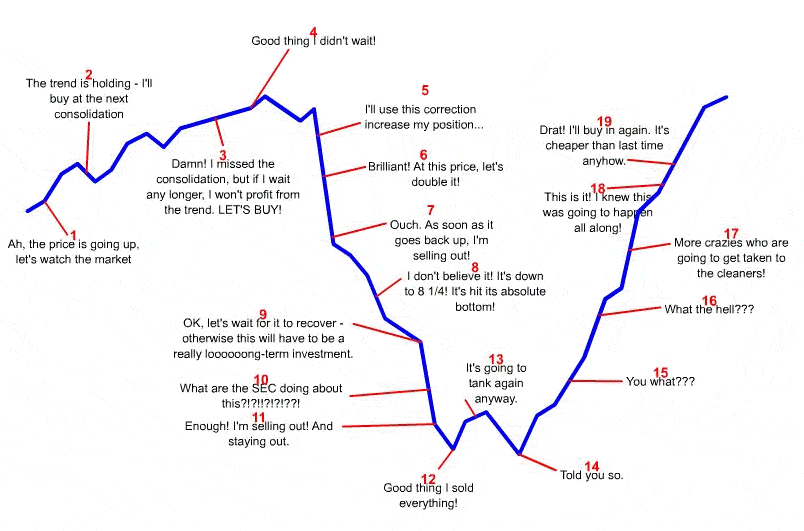 As forex trader right now – it is moment to sell GBP/USD. At 1,593, and 1,603 and 1,607 and 1,617 were overboought pivot points for GBP/USD and now we are looking for bearish outlook till 1,58 and 1,56 and 1,529.
What do you think about picture Investor Mind ?