Do not invest in Oil Companies.
Investing in Oil Exchange Traded Funts (ETFs) is generally the best way to spend your money. Oil ETFs reflect the good and bad of oil prices.


Therefore, if you think that oil prices are going to increase, invest in Oil EFTs instead of oil production companies. The production company's shares might not increase with the price of oil. Your investment can also be subjected to a variety of variables such as the political environment, the impact of geological changes, how well the company is being run and marketed. Oil ETFs will always rise and fall with oil prices without all the other external factors playing a role on their market value.
Do your research before deciding on a Stock Broker.
There are a large number of online stock brokers who act as the bond between you and the stock market. There are several different relationships that you can have with your stock broker. Execution means that your stock broker will only buy and sell at your request. Advisory relationships mean that your stock broker will give you information on the best stocks and offer services to help you trade. Discretionary means that your stock broker has complete control over the stocks you buy or sell and they do so on your behalf.
Advisory and Discretionary dealings normally result in higher commissions that you have to pay your stock broker. If you're new to the stock market, it might be best to begin with an advisory broker and then, once you've developed a bit of a knack for trading, switch to an execution broker.
You need to make sure that you investigate all the costs and fees that your new stock broker is going to charge you. Also, if you are a new client, you can normally find stock brokers who are willing to offer you some excellent temporary opportunities so be sure to shop around. Look for online reviews from individuals who have actually used the stock broker and be sure that the broker offers a platform that is easy to use and makes you feel comfortable working with them.
Theories surrounding "Peak Oil".
Peak Oil is the idea that the world has reached its maximum possible crude oil extraction. Several academics believe that this might happen very soon. If this does happen, oil prices will increase drastically since production will decrease but demand will remain the same. There are alternative energy options and those options will increase but it will take some time for them to meet worldwide energy demands. It is recommended that you invest based upon Peak Oil predictions and make your own decisions about Peak Oil.
Look at Oil trends.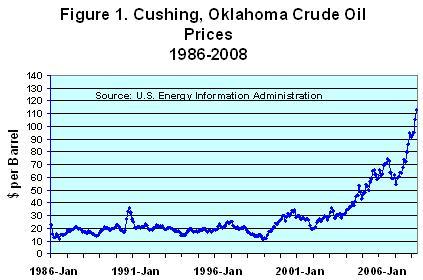 Before you invest in Oil ETFs, be sure to look at market trends over the past few years and see how oil prices have reacted to certain world events. This allows you to have an educated look at how oil prices might respond in the future based on current world events. There are a variety of online resources that are at your disposal.